Bootstrap Team intro: Many of our readers and customers are often asking us how can they further increase their site speed in WordPress. For this post, we thought we would get an expert's perspective on how to improve your site speed: Nouman, a digital marketing expert from Dynamologic Solutions shared with us his top 15 ways to improve your site speed. Take it away Nouman: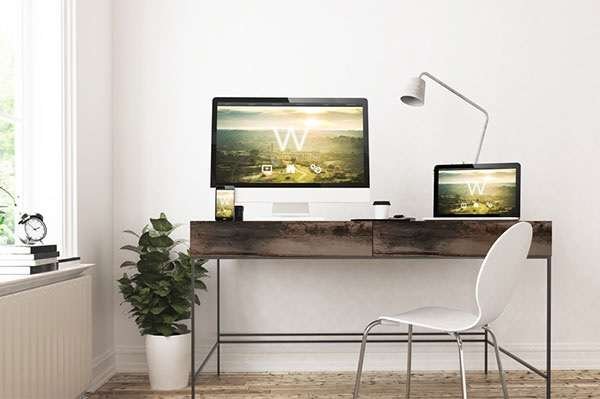 WordPress is one of the greatest platforms that you can use to develop your website. Unfortunately, a website developed through WordPress may have issues regarding the speed. Most WordPress web development service providers would want to incorporate certain plugins into your website to improve the speed. In the present day and age, you must improve the speed and performance of your website.
Failing to do so is bound to negatively impact the people who visit your website. Suppose your website fails to quickly open, most likely, people who visit your website will lose their patience and move towards another site. It has been deduced that a one-second delay can cause a $2.5 million worth of missed profits (if you are generating $100, 000 each day).
Put yourself in a similar situation. Wouldn't you abandon a website if it is taking too long to load? Without even a second thought, you probably would. A slow website says a lot about the brands' credibility as well. Most visitors would start to question the authenticity of a brand if they face a website glitch. Things start to get pretty tough from here.
Google has explicitly stated that a website's loading time will affect how it is ranked in the search results. With that being said, your website's speed is one of the most crucial factors that will determine the credibility of your brand. We will be discussing 15 ways that will help you to speed up your WordPress website in no time!
#1 – Get a Good Hosting Plan
The hosting of your WordPress Website plays a significant role to determine the speed. When we are hosting our website we usually consider factors like bandwidth, space, and domain, etc. We pay little or no regard to the speed factor, whether the website will be able to load during peak times and so on. Fortunately for us, the web-hosting industry is far more advanced. With the increase in competition, there has been a decrease in prices.
#2 – Reduce the Size of Images
The size of the images plays a major role in the loading time of your webpage. Luckily, there are plenty of plugins that you can use to optimize the size of the images on your website without causing them to pixelate. Some of the most significant plugins include: Optimole, ShortPixel, and WP Smush
#3 – Cleanup Database
Have you ever cleaned up your phone's/laptop's database and felt an instant boost in speed. WordPress works similarly. While you are at it, you might want to delete the spam messages, draft messages and all irrelevant content scattered around.
#4 – Get yourself a WordPress Caching Plugin
A caching plugin is extremely important when you are trying to speed up your website. The right caching plugin can help to improve the speed of your website up to five times at least! One of the most famous caching plugins is the WP Rocket.
#5 – Homepage Optimization
You wouldn't need a plugin to optimize your homepage. Instead, a few simple steps would help you do the trick. Homepage optimization can be done through reducing the number of posts, remove inactive plug-ins or simply by keeping it minimal!
#6 – Stay Updated
Similar to any other software or platform that one uses online, WordPress too needs to be updated regularly. Each WordPress update brings exciting new features and takes care of bugs and security issues. Moreover, it is important to update all the plugins and themes that you are using on your website to ensure speed and reliability.
#7 – Minimize CSS & JS files
CSS and JSS script files are very heavy and may cause the loading time to increase. As a website owner, you may be notified occasionally about minimizing the size of your script files. There are several plugins through which you can optimize the size of your CSS, JS and HTML file size. If you are looking for a free plugin to do the job for you, you should install Autoptimize right away!
#8 – Use a Content Delivery Network
The loading speed of your website may vary in different countries. You can eliminate this issue through a Content Delivery Network (CDN). A CDN stores a copy of your website in the data center of the country that your website is being accessed. This network helps to achieve the same loading speed in every country your website is accessible
#9 – Choose Lighter Themes
WordPress gives a multitude of options for the developers. There are several elements that you can incorporate into your website. However, all the extra widgets, sliders and icons will make your webpage immensely slow. Therefore, choose wisely when you are designing your webpage and refrain from using too many elements.
#10 – Minimize External Scripts
Using external scripts excessively will eventually increase the loading time of your website and create other issues as well.
#11 – Use Plugins that Add Value
A lot of WordPress website owners use various plugins just because they are free or they look pretty. This is where the wrong, do your research and use themes that add value to your webpage and provide users with valuable information. The Modern Events Calendar Plugin is a free tool that can be used for managing events on a website. The tool is user-friendly and is designed to effectively communicate to the users.
#12 – Minimize Background Processes
Several background processes are taking place on a WordPress site. They contribute immensely towards your webpage being slow. Although, you cannot eliminate them. You could minimize them through different plugins.
#13 – Add LazyLoad Feature to Images
LazyLoad is a process in which only those images will load that is visible to the visitor. The others load as the visitor scrolls down on the webpage. This process is known to improve the loading speed and save bandwidth of the visitors as well.
#14 – Compress Files
Use and effective tool that can help you compress your files and save on disk space. This process will also help visitors to reduce data consumption when they visit your website. This simple process can be achieved through a plugin like PageSpeed Ninja which will enable GZIP compression.
#15 – Disable PingBacks
Pingbacks are one of the many features that are by default enabled on WordPress. Pingbacks and Trackbacks may be helpful but they still generate data and reduce the speed of your website. Disabling this feature can help you achieve optimum speed.
The tips mentioned above can effectively help you speed up your site and maintain the credibility of your brand. Let us know which of these tips you have employed on your site in the comments below:

Author Bio:
Nouman is a digital marketing expert from Dynamologic Solutions for many years. He considers bringing all the keywords to the top of his duty and constantly strives hard to achieve the best result. Along with finding & implementing content optimization strategy, he is also fond of writing interesting blogs on SEO & digital marketing related topics.