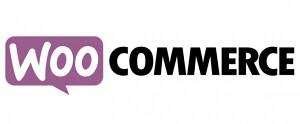 With thousands of new e-commerce stores around, modern retailers and consumers have no shortage of options to pick a platform to buy and sell the products. Thus, if you are planning to step into the e-commerce business, you really need to choose a platform or application that keeps you ahead of the competition. Though there are extensive options available to you, choosing the right application is essential. Hosting applications like WooCommerce comes up with the best solutions to grow your e-commerce business. 
An introduction
Used by around 2.3 million e-commerce businesses across the globe, WooCommerce is one of the most user-friendly, open-source plugins to turn your website into a profit-making e-commerce store. Unlike regular hosting platforms, WooCommerce is completely a self-hosting application that can be installed in WordPress to make your website incredibly flexible and powerful. In this digital world, when consumers seek solutions online, WooCommerce makes the selling of products and services much more affordable and accessible than before. Now, you can keep 100% control over selling, managing, shipping and acquiring secure payments of all your products or services with ease. The potential of hosting applications like WooCommerce is limitless and the best part is, they can also be managed using mobile devices. 
What Does WooCommerce Do? 
Apart from providing basic e-store functionalities, it comes with hundreds of extensions. Available for free from Plugin Repository, it is a must have in your WordPress dashboard. So, if you truly want to make a profit out of your e-commerce business, learn about the incredible functions WooCommerce offers. 
Built on WordPress– WooCommerce is an open-source plugin designed by developers for building a professional e-commerce site. Available for free, the platform is much similar to WordPress and can be accessed by everyone. If you are comfortable working with WordPress themes and plugins, you will undoubtedly love WooCommerce too. WordPress supports this innovative plugin and makes the e-commerce development process easy and effective. 
Easy Installation & Setup– WooCommerce has been designed to make your e-commerce management easy and effective. With trouble-free installation and setup process, getting started with an e-commerce store is no more a worrisome matter. Just like any other WordPress plugin, search for WooCommerce in your WordPress dashboard and install it with a single click. Once you are done with the installation part, the setup wizard will take you through the basic steps of configuration, highlighting the most important steps. E-commerce entrepreneurs prefer using this hosting application as it is compatible with most of the WordPress themes. For example, WooCommerce works well with both free and premium themes like Lifestyle Fashion WordPress Theme and Chic Lifestyle Pro, without charging you a single penny. 
Easy Customization– The reason why professionals prefer WooCommerce to other e-commerce hosting platforms is its easy customization option. With a variety of themes to choose from, WooCommerce allows users to switch the themes according to their requirements. Once you have selected a theme, you can easily experiment with its colors and styles. 
Large Number of Extensions- From analytics and payment gateways to free shipping and accounting extensions, WooCommerce supports more than 400 extensions. However, it is not necessary that the extensions WooCommerce supports have to be from its developing theme. Just like WordPress, this e-commerce hosting platform easily supports third-party extensions as well.  
Data Control– Gone are the days when people used to worry about losing control over the data while running an e-commerce store. WooCommerce gives you all the freedom to control your data without the interference of any third-party platform. Now, keep the customer data and their purchase history safe without hampering the overall performance of your store. 
Innovative Shopping Cart– To do well in the e-commerce business, it is mandatory to retain your existing customers and here comes the importance of customer satisfaction. Tailoring your WooCommerce website's payment gateways and checkout process helps you build trust amongst the visitors. The application lets your site accept different payment methods like bank transfers, PayPal payments, cheques, credit cards, and cash on delivery as well. WooCommerce also lets you turn on the geolocation and display the price (along with taxes) irrespective of the location of the customer. With other options like a customized checkout process, default currency and redirection of the cart, now enjoy a feature-packed shopping cart with WooCommerce. 
Control Over Products– Whether you are selling products of your own brand or retailing products of other brands, WooCommerce offers you total control over them. Now without worrying about the limitation of products, keep on adding more. The unlimited uploading option of this particular application makes it unique to other hosting solutions. Other features that make WooCommerce a user-friendly app are the options for product types and variations. These features help your customers to select options while ordering.  
Easy Shipping- Consumers love those e-commerce platforms that offer easy shipping to customers. WooCommerce makes shipping hassle-free with its international shipping, flat rate, local delivery, and other built-in options. To give your customers the option of the lowest rate of delivery or free delivery, set the rate to automatic. It also comes with a built-in shipping calculator for charging a proper shipping rate. It also ensures shipping in the right address as requested by the customers. 
Efficient Tax Management– Dealing with taxes can be exasperating while running an e-commerce business. However, WooCommerce simplifies the whole process as it has a built-in calculator that makes the process less stressful. From custom tax rates to geo-location tax rates, WooCommerce has lots of options to manage your taxes effectively. 
Easy Search Engine Optimization– Today, when SEO plays a very crucial role in determining the success of a business, e-commerce stores should also embrace technologies that leverage the power of SEO. Thus, if you are looking for an SEO boost for your online store, consider the installation of WooCommerce in your WordPress Dashboard. Another important factor that promotes online sales is reviews. WooCommerce enables you to allow reviews and feedback from verified customers and publish them on your website. 
Fully Extendable– With more than 450 extensions, WooCommerce can truly make your store limitlessly powerful. Now, you have the ability to configure your e-commerce store according to your own necessity. 
Now that you know what WooCommerce is and how it can help your e-commerce business, it is apparent why you must install this plugin in your WordPress Dashboard. 
Alternatives of WooCommerce 
Though WooCommerce is the most popular plugin to create and manage an e-commerce store, the preference of tools might vary according to a user's needs. So, if you are looking for an alternative to WooCommerce for your website, the following options might help you out! 
Shopify- Another easy yet effective alternative of WooCommerce is Shopify. It is a fully hosted platform and doesn't need WordPress to design and manage your e-commerce store. Even an amateur can handle this platform without any prior technical skill. However, with it, you have much less control over your website compared to WooCommerce and is a worthy affair as it costs your transaction fees. 
Shopify vs WooCommerce: 
Shopify is a hosted e-commerce software that comes with security certificates. It makes technical maintenance simple. WooCommerce is a self-hosted platform and offers better customization. 
The USP of Shopify is its 24/7 quality support that resolve issues quickly and effectively. On the other hand,  WooCommerce doesn't provide customer support over the phone. Instead, you have to raise tickets and wait for solutions on the forum.
To customize your e-commerce store with Shopify, you really need to have the knowledge of coding. Thus, it offers less customization option to its customers. Whereas, being an open-source platform, WooCommerce comes with limitless customization. Creating an online store with WooCommerce is much easier than Shopify. 
PrestaShop- Another open source e-commerce platform that can be accessed for free. Popular for offering out-of-the-box features and amazing functionalities, this platform is very comprehensible and user-friendly. For someone looking for an easy to navigate platform that offers professional-looking designs, PrestaShop is one of the best platforms to opt for. It works on PHP and helps businesses customize their online store according to their requirements. 
PrestaShop vs WooCommerce 
When it comes to themes and design, WooCommerce is the winner. Though some of the PrestaShop is really professional and good looking, their prices go through the roofs. Whereas, WooCommerce themes are less pricey and sort of purposes of different industries. 
Though both the platforms come for free, PrestaShop comes with additional or recurring costs. With every upgrade, the website will charge you high. Plus, if you are not a professional, you need to hire a developer to run a store with this application. However, running a store with WooCommerce is much easier and cheaper. With similar basic cost, WooCommerce offers much more in terms of themes, plugins, and extensions. WooCommerce saves you money in the long-run when compared to PrestaShop. 
Both platforms offer a variety of extensions and plugins to their users. However, WooCommerce comes with more free plugins than PrestaShop and thus allows users to add additional functionalities to their sites for free. 
Customer service is another feature that makes WooCommerce superior to PrestaShop. WooCommerce offers better sales support. One can raise tickets against a particular problem in the WooCommerce forum and expect an effective solution from their executives. 
Squarespace- if you are looking to build an e-commerce site in super-easy steps, go for Squarespace. It is a website building platform that is known for its stunning designs, templates and modern features. 
Squarespace vs Wooommerce 
In terms of ease of use, Squarespace is better than WooCommerce. Designed for beginners, it comes with an easy to work on the interface, but with limited features. However, if you are looking for an absolute professional web store, WooCommerce offers a lot of choices. To run WooCommerce one needs expertise in web development. 
If flexible pricing plans matter to you the most, opt for WooCommerce. It supports third-party themes and extensions, thus saving you money in the long run. Squarespace is a bit costlier platform and might cost you high while buying add on services. 
WooCommerce is a clear winner when it comes to designs, templates and customization options. On the other hand, though Squarespace comes with attractive themes and designs, it has limited choices and is not as flexible as WooCommerce. 
With so many website builders in the market, it is really important to pick the right one considering your business needs. Launching an e-commerce business can be daunting. A right plugin or tool can transform your normal website into a viable one. So, if you are looking for an e-commerce platform that can help you out in customization, hosting and security measures, this article will definitely guide you to pick the right e-commerce plugin!