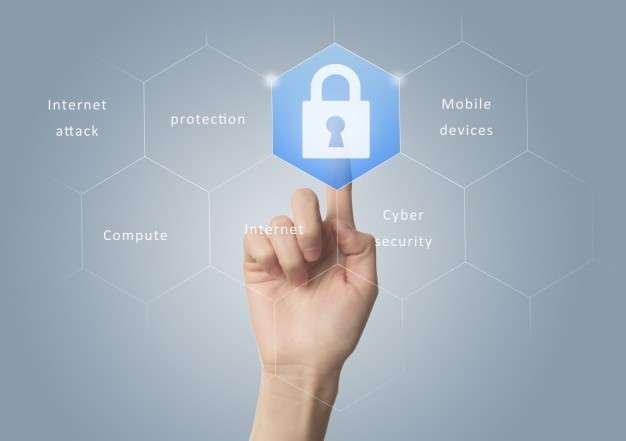 The brainchild of Automatic, the parent company of WordPress.com, Jetpack is undoubtedly the most feature-rich and dominant plugin in the WordPress storehouse. With more than 5 million installations, Jetpack has been designed to function as an all-in-one plugin for individuals working with WordPress, irrespective of their level of expertise. Imbibed with features like security protocols, performance enhancements, theme customization, and much more, Jetpack is truly an all-rounder plugin. People newly introduced to WordPress can utilize the contact form, site stats and other vital modules from Jetpack, without the need to install a separate plugin for every feature. On the other hand, experienced users can make use of features like lazy loading, CDN, and related posts, for free!
What is Jetpack?
Jetpack is an all-rounder plugin that takes care of your WordPress performance, security, and site management. It adds essential performance and security to your WordPress site wherever needed. It is a security detail that protects your WordPress site against unauthorized logins and brute-force attacks. Your get to avail basic protection free of cost, while premium plans add automated fixes and additional backup.
You automatically acquire access to Jetpack as you sign up for WordPress.com. The newly created site comprises some of the most powerful, functional and popular WordPress features obtainable. The combination of WordPress.com and Jetpack allows you to keep a track of your site's performance along with essential stats, optimize the site for search engines through necessary SEO tools, and share social media posts, all minus the hassle of plugin maintenance and installation.
The prime appeal of Jetpack lies in the fact that it provides all functionalities and features required to operate an effective website in a single package. Thus, instead of having to install, look up, and arrange multiple tools, you just require one plugin from Jetpack. Updated security services, design customizable functionality, and traffic enhancing tools are some of the most advanced features offered by Jetpack.
While the majority of the modules and the main Jetpack plugin come for free, you can also avail a few advanced tools with the premium version.
Benefits of Using Jetpack for WordPress
1. Top Performance
Jetpack helps reduce page loading time through the activation of site accelerator tools. It not just helps to optimize your images but also serves them through its own robust network. You can speed up your site to lower the bandwidth usage, eventually saving up on some money. Apart from this, Jetpack comes with high-speed video through their content providing network. Static files in images like Javascript and CSS are served from the Jetpack server itself instead of yours. Additionally, you can conduct site and Elasticsearch-powered relevant content search for effective results with no load on your servers.
2. Round the Clock Site Security
Jetpack is the ultimate WordPress site security detail that protects you against all unauthorized logins and brute-force attacks. It provides you a backup of your complete website either in real-time or at least once daily. You can avail secure login options with elective two-factor authentication. Other security advantages of Jetpack include code scanning, Malware scanning, and automatic threat resolution. Apart from recording every minor change on your website, you also get to avail quick priority backup from WordPress professionals.
3. Flawless Site Management
Using Jetpack allows you to customize and create a flawless WordPress site. You can optimize this site for your users as per your requirement and acquire both higher revenue and sky-high stats. It comes with advanced site analytics and stats that help you understand your users better. You get to avail numerous professional themes that are fit for the creation of a pro site, irrespective of your niche. You can integrate the WordPress mobile apps to handle your site from any location. Effective SEO tools like Twitter, Bing, WordPress.com, and Google help you maximize your reach within a substantial amount of time. It further comes with easy-to-use PayPal payment options for selling services and products.
4. Publish Posts in WordPress through Email
Jetpack is also a viable option for people operating from a remote location, and in situations when you suddenly need to get an article published to your WordPress site. In most cases, media backed sites like WordPress Editor refuse to load in places with insufficient Internet connectivity. An email comes across a great relief in such cases. Now, this is where you can make use of the email feature provided by Jetpack to get your articles posted. You are provided with a dedicated email address to get your article published in the WordPress blog. Once this gets activated, you can send in your email to this particular address and it automatically gets published within your blog. Sounds complicated? No, it is quite simple. The subject line of the email becomes the post title, while the email body is the content for the post. Furthermore, you can add extra information like tags, categories, and other features by making use of predefined shortcodes.
5. WordPress Restore and Backup Using Jetpack
WordPress restoration and backup is a matter of serious concern. Through the years, we have come across several WordPress backup services and plugins that have been created to offer hourly as well as incremental backups and much more.
The restore and backup offered by Jetpack is a premium module that one can avail at an impressive value of $39/year. It not just offers one-click restoration services, but also ensures automated backups. The interesting part is the way in which this backup is created. Jetpack ensures to offer a backup whenever a new event takes place. These events can be comment modification or submission, post creation and modification, theme and plugin installations, changes to any user account, and updates or general modifications. Jetpack also ensures to save an Activity Log of every event in a chronological manner. The entries in this Activity Log are used as restore points. You just need to choose and click an event to restore the site to a certain point or download the backup.
Combine Jetpack with a Favored Host
Having spoken about the advantages of using Jetpack, did you know that you can combine Jetpack with a favored host of your choice, in case you already have a website? As discussed earlier, the Jetpack features accompanying WordPress are usually accessible to all. In case, you are availing WordPress utilizing another host, you can additionally avail free themes, login monitoring, built-in site stats and much more by quickly installing the Jetpack plugin.
Jetpack offers you the facility to choose from several plans with unique features to meet your site needs. You can further upgrade your Jetpack to avail features like real-time backups, spam filtering, improved search, premium themes and beyond.
Hence, if you are looking for an all-in-one package that will improve the performance and security of your WordPress site without the hassle of multiple installations, Jetpack is a great option. Now that you have a fair idea of its advantages, it's time you go give it a shot yourself!
*This post includes affiliate links. If you click on a link and try out JetPack, we may earn a small commission.