Online privacy is paramount. Companies and website owners worldwide must secure data under the EU's GDPR. Understanding WordPress GDPR, why it matters, and how to comply is essential for WordPress website owners. This thorough WordPress GDPR compliance guide covers everything from the foundations to practical steps you can take to protect your website and users' data.
What is GDPR?
Let's define GDPR and why it was implemented before discussing WordPress GDPR compliance. Data Protection Regulation (GDPR) took effect on May 25, 2018 in the EU. Protecting EU citizens' and residents' personal data is its main goal.
Here are some key aspects of GDPR:
Scope
GDPR applies to EU and non-EU businesses and organizations that process EU citizens' and residents' personal data.
Personal Data
Any information that can identify a person is considered personal data under GDPR. This contains names, emails, IPs, and more.
Consent
GDPR requires unambiguous and affirmative consent for data collection and processing. Your privacy policy and terms of service cannot contain pre-checked boxes or cryptic language.
Data Protection Officers (DPOs)
Certain companies must hire a Data Protection Officer to ensure GDPR compliance.
Data Subject Rights
GDPR gives individuals the right to access, erase, and port their data.
Data Breach Notifications
Organizations must notify authorities and affected parties of data breaches within 72 hours.
Penalties
According to the severity of the breach, GDPR violations can result in fines of millions of euros or a percentage of the company's annual sales.
Benefits of GDPR Compliance for your WordPress Website
GDPR compliance is a question of trust and reputation as well as law. Why WordPress should prioritize GDPR compliance:
Legal Obligation
GDPR is, first and foremost, legal. If you have EU users or customers, GDPR applies to your website's personal data collection and processing.
Trust and Credibility
GDPR compliance shows your dedication to consumer privacy and data protection. This boosts website reputation and audience trust. Websites that respect users' privacy are more engaging.
Avoiding Hefty Fines
Fines for GDPR violations can bankrupt small firms and website owners. Compliance reduces the danger of penalties.
Global Reach
Even if your website targets non-EU visitors, it's hard to restrict access. GDPR applies to EU visitors to your website. Compliance proactively avoids legal complications.
Data Security
Data security is encouraged by GDPR compliance. This prevents data breaches and cyberattacks, protecting your reputation and users' sensitive information.
What Consequences Will Non-Compliance Have On Your WordPress Site?
GDPR non-compliance has serious implications. If your WordPress website violates GDPR, you may face these consequences:
Fines
GDPR fines vary by breach and severity. Fines might reach €20 million or 4% of the company's global turnover.
Legal Action
Users who experience data breaches or privacy violations can sue your website. This can lead to expensive lawsuits and reputation damage.
Loss of Trust
Non-compliance can damage user and consumer trust. Losing trust can be difficult to rebuild, leading to lost business and money.
Reputational Damage
GDPR violations can damage your website's reputation, making it difficult to recruit and keep users.
Data Breach Fallout
Data breaches can cause financial harm, data theft, and misuse.
Install Plugins That Meet GDPR Requirements
Using GDPR-compliant WordPress plugins is one of the best methods to comply. Many WordPress plugins can help you meet the criteria. What to consider while choosing and installing GDPR-compliant plugins:
1. Cookie Consent Management
Cookies are crucial to website tracking and data collection. GDPR requires user consent for personal data-collecting cookies. CookieBot and GDPR Cookie Compliance are WordPress cookie consent plugins that display cookie banners and collect user consent.
2. Privacy Policy Generator
A detailed privacy policy is essential for GDPR compliance. WordPress plugins like Auto Terms of Service and Privacy Policy produce privacy policies based on your website's data processing.
3. Data Access and Deletion Requests
GDPR gives a right to access and delete personal data. These requests can be handled effectively with plugins like WP GDPR Compliance for data access and deletion.
4. Consent Forms
Use plugins like WPForms to generate GDPR-compliant consent forms for clear, affirmative consent. Users can explicitly consent to data processing on these forms.
5. Data Encryption
Protecting sensitive user data requires encryption. WordPress plugins like Really Simple SSL provide SSL encryption, securing website-user data.
Update Your Privacy Policy
Privacy policies must comply with GDPR. You should explain how you gather, process, and protect user data in your privacy policy. Your new privacy policy should include these elements:
Data Collection
List the data you gather, including names, email addresses, IP addresses, and other pertinent data. Disclose data collecting goals.
Consent
Describe how users can consent to data processing and their rights to withdraw consent.
Data Storage
Explain how and where user data is stored, emphasizing security.
Data Sharing
Give third parties notice and links to their privacy policies if you share user data.
Data Retention
Specify data retention criteria and duration.
Data Access and Deletion
Inform users of their rights to access, delete, and request data.
Contact Information
Provide a Data Protection Officer or email address for data requests.
Cookie Usage
Explain how your website uses cookies, their purpose, and how users can adjust their choices.
Display a Cookie Consent Banner
Display a cookie consent banner on your WordPress website to get user consent for personal data cookies. This banner notifies users about cookies and lets them accept or reject them. How to create a cookie consent banner: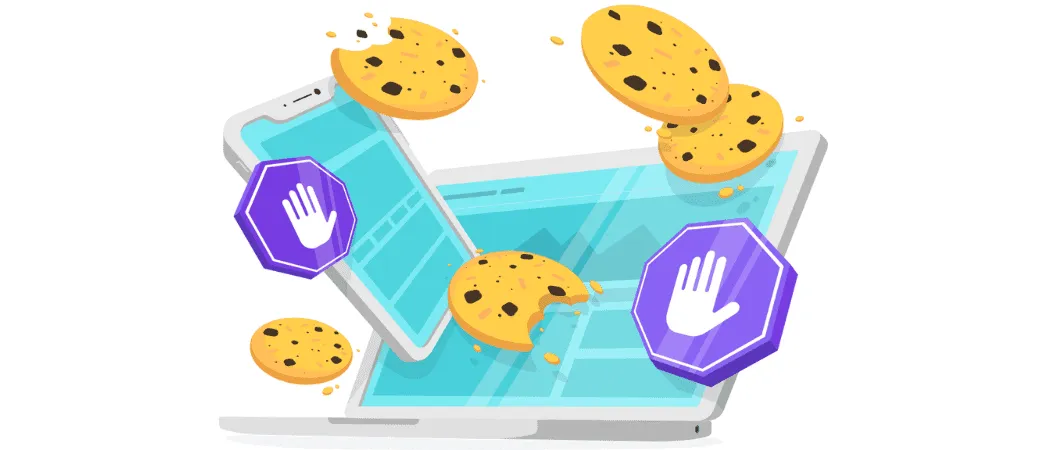 Choose a Cookie Consent Plugin
Choose a WordPress cookie permission plugin like CookieBot or GDPR Cookie Compliance.
Install and Activate the Plugin
From the WordPress dashboard, install and activate the plugin.
Configure the Banner
Make the cookie consent banner match your website's look and messaging.
Set-Cookie Preferences
Configure the plugin to let users choose their cookie preferences, including which types.
Enable Automatic Blocking
Enable the plugin to disable personal data-collecting cookies until users consent.
Link to Privacy Policy
Cookie consent banners should link to your website's privacy policy.
Test the Banner
Test the banner thoroughly to ensure it works and doesn't disrupt the user experience. Use staging or development environment to avoid breaking your production site.
Displaying an easy-to-understand cookie consent banner shows your WordPress GDPR compliance and privacy commitment.
Seek for Professional Assistance
Some WordPress website owners can handle WordPress GDPR compliance. However, complex cases may require professional help. Here are situations why a GDPR specialist or lawyer is needed:
1. Data Processing Complexity
A WordPress GDPR expert can help your website comply with all requirements if it processes personal data in complex ways or distributes data with any third parties.
2. International Operations
Understanding and complying with different privacy standards might be difficult if your website serves international consumers. This complexity can be handled by an expert.
3. Data Breaches
Data breaches must be handled quickly to minimize harm and comply with breach notification regulations. Experts can help with WordPress GDPR.
4. Legal Consultation
Data protection law attorneys should be consulted for GDPR-related legal problems such as contract preparation and regulatory authority interactions.
5. Ongoing Compliance
WordPress GDPR compliance is continuing. Your website's data handling may change as regulations do. Expert consultations can keep you current and compliant.
WordPress GDPR compliance is a continual commitment to user data protection and privacy rights. When needed, expert help can keep your WordPress website compliant and safe.
Conclusion
WordPress GDPR compliance is vital for website owners who process personal data, especially EU users and customers. Understanding GDPR, installing compliant plugins and themes, updating your privacy policy, displaying a cookie consent banner, and seeking professional assistance when needed can help your WordPress website comply with the law, build trust, and protect sensitive user data.