When you're building your WordPress website, you want it to be amazing. So, you install and test different WordPress themes to find the perfect one.
However, as time goes by, you may end up accumulating WordPress themes that are no longer needed. Unused themes can make your WordPress dashboard look messy and can also slow down your website.
In this blog we will take you through a step-by-step process of how to delete themes in WordPress, ensuring your website remains up-to-date and efficient.
Delete Themes in WordPress: Why?
Before delving into the deletion process, it is essential to understand why you should remove unused themes from your WordPress site. Unused themes can have several negative effects:
1. Security Risk
Keeping inactive themes on your WordPress site can expose it to potential security vulnerabilities. Even if you're not actively using a theme, it could still contain outdated code that hackers could exploit.
2. Performance Impact
Having multiple themes installed, especially if they contain numerous files and assets, can slow down your website's performance. This negatively affects user experience and search engine rankings.
3. Confusion
A cluttered dashboard with numerous unused themes can make it challenging to navigate and manage your site effectively. It's easier to work with a streamlined dashboard that only contains the themes you are currently using.
Step-by-Step Guide to Delete Themes in WordPress
Now that you understand the importance of deleting unused WordPress themes, let's dive into the step-by-step process:
Step 1: Backup Your Website
Before making any significant changes to your WordPress site, it is always wise to back up your data. This ensures that you have a restore point in case anything goes wrong during the theme deletion process. You can use backup plugins like UpdraftPlus or BackupBuddy for this purpose.

Step 2: Access Your WordPress Dashboard
Log in to your WordPress Administrator Dashboard using your credentials. This is where you'll manage all aspects of your website, including themes.
You can access the Administrator Dashboard via the following URL:
https://<your-domain.abc>/wp-admin/
Step 3: Navigate to the "Themes" Section
In the left-hand menu, hover over "Appearance", and then click on "Themes". This will take you to the section where you can manage your active and inactive themes.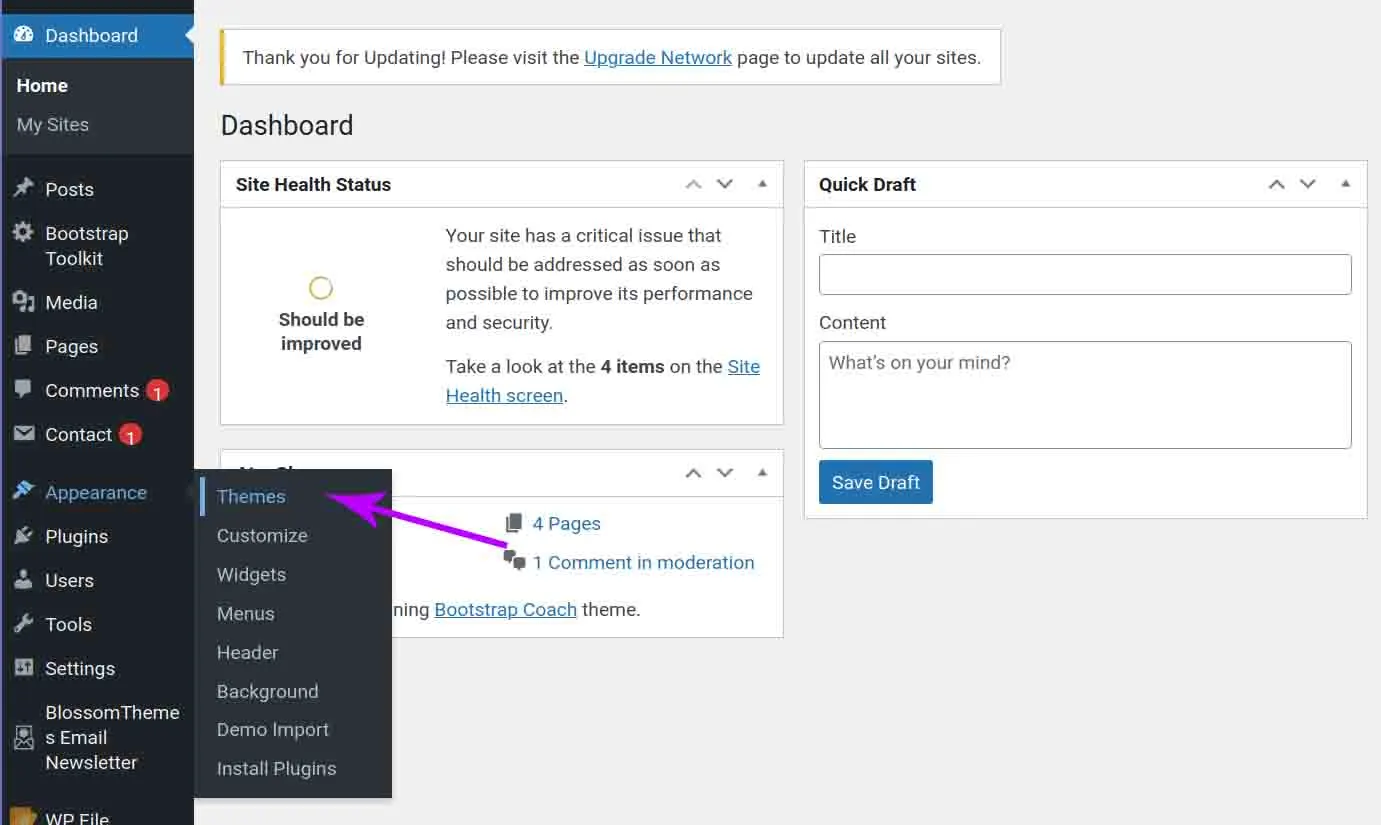 Step 4: Identify Inactive Themes
You will see a list of installed themes. The one that is currently active will have an "Active" label, while inactive themes will be displayed without this label. Identify the themes you want to delete by looking for the ones that are not currently in use.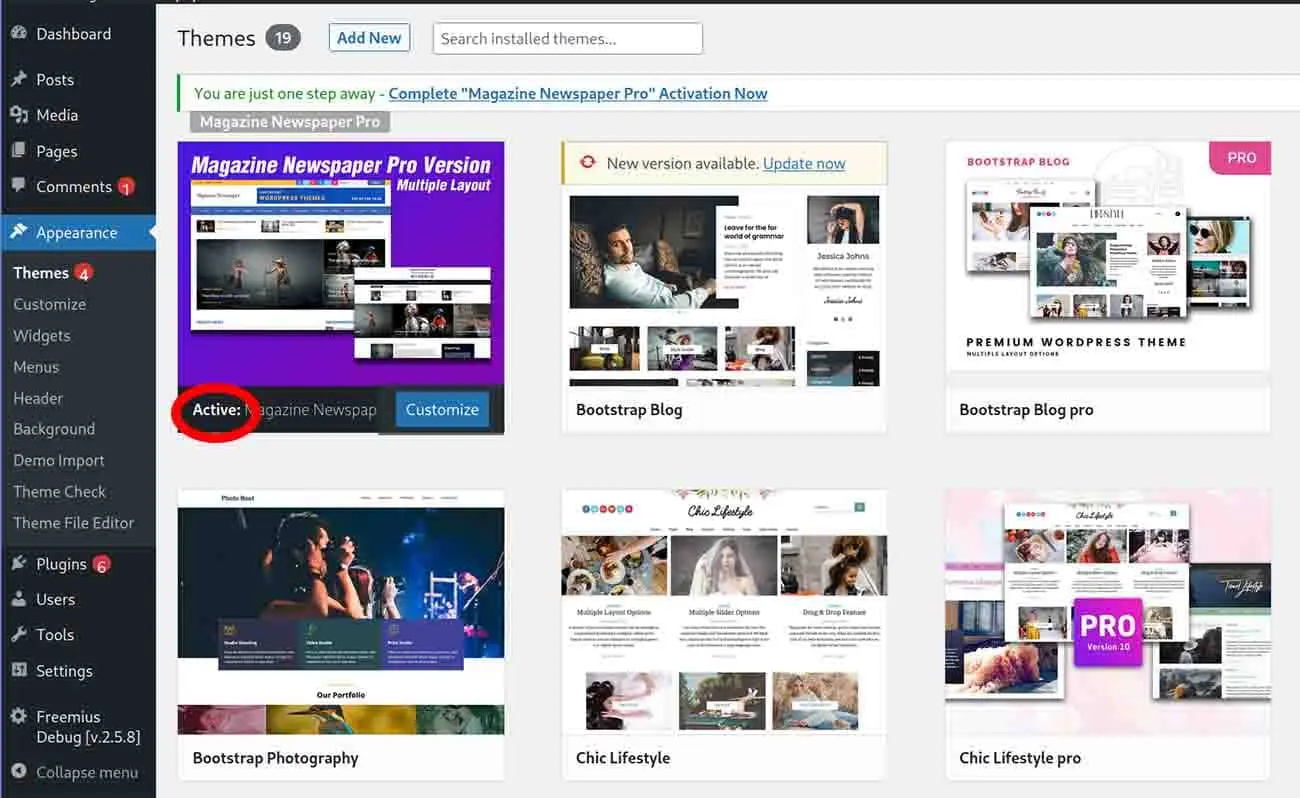 Step 5: Activate a Default Theme (If Necessary)
WordPress requires you to have at least one active theme at all times. If the theme you want to delete is currently active, you will need to activate a different theme before proceeding. This can be any default theme that comes with WordPress.
Step 6: Delete Inactive WordPress Themes
Hover over the inactive theme you want to delete. A menu with several options will appear. Click on the "Theme Details" option. This will take you to a page where you can view detailed information about the theme.
On the theme details page, you will find a "Delete" button in the lower-right corner. Clicking on this button will prompt a confirmation message. Ensure you are deleting the correct theme, as this action is irreversible. If you are certain, click "OK" on the confirmation message.
Step 7: Clean Up
After deleting the theme, your WordPress dashboard will be cleaner and more organized. If you have deleted all the inactive themes you no longer need, you are all set. If you have more themes to delete, repeat steps 6 and 7 until you have removed them all.
Step 8: Regular Maintenance
Deleting unused themes should not be a one-time task. As you continue to experiment with themes or update your site's design, you might accumulate new inactive themes. Make it a habit to regularly review your themes and delete themes that are no longer needed.
In Conclusion
A website is a true reflection of your brand, and hence the whole idea of managing your WordPress themes is an essential aspect of maintaining a secure, efficient, and organized website.
Deleting unused WordPress themes benefits your website's performance. It mitigates security risks and makes your WordPress Administration more user-friendly.
Don't forget to back up your data before you make any important changes to your WordPress site. Without backup, deleting WordPress themes is an irreversible process.